Apple unveiled its new spring products, with a new gadget, the AirTag. This digital badge acts as a tracker to avoid losing your keys, a backpack, or a wallet. The iPhone is responsible for helping you find them in case of loss.
As expected, the Apple keynote revealed a 24-inch iMac M1 and a new iPad Pro and failing to unveil connected glasses, the brand has finally launched its AirTags . In the boxes for two years, this gadget allows you to find your belongings, whether it is your keys or a wallet.
How? 'Or' What? Quite simply because this small object, which looks like a button battery, communicates permanently with your iPhone (11 or 12 only). No Wi-Fi, no Bluetooth. In fact, this AirTag uses UWB  ( Ultra Wideband ) technology for short-range tracking, and this chip appeared with the iPhone 11. It is permanently activated, and it is linked to the "Locate" function of the smartphone. No need to install any additional application, it is also found in the iPhone 12 and Apple Watch. Samsung also has an equivalent, and this chip is already in the Galaxy Note 20 Ultra, Galaxy S21 Plus, and S21 Ultra.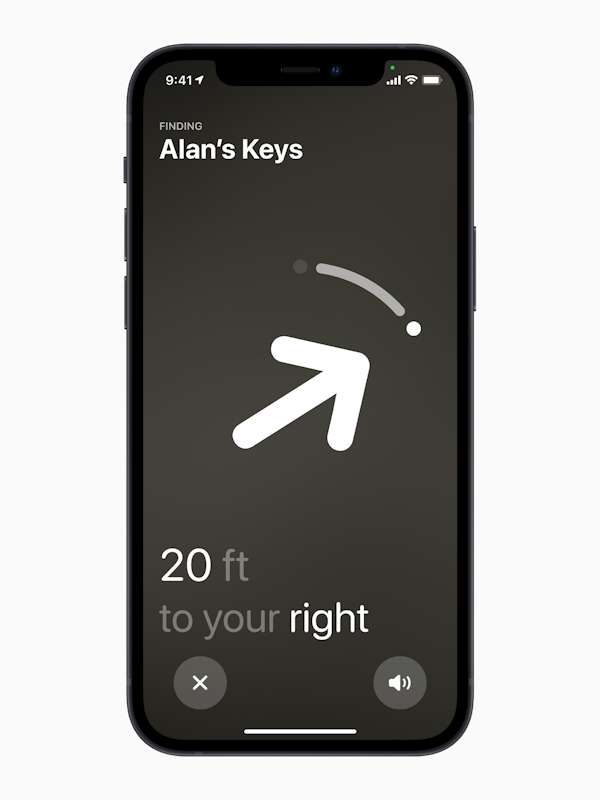 IPhone guides you to lost keys
Clearly, for Apple and Samsung, the UWB has an important stake in the future of connected objects. For now, this is a gadget since the communication between the AirTag (or the SmartTag at Samsung) thus allows you to locate your keys or any device on which you have hung or slipped this "tracker".  
By default, the iPhone notifies you when you move away from the "tracker", and it allows you to sound the tag in order to find it. But if you don't hear the "tracker", the iPhone, or even that of a loved one, turns into a guide to find the object. On the screen, a kind of radar that uses augmented reality takes you to the AirTag to get your hands on it. You can even start the search by voice thanks to Siri.
It is obviously a gadget. Count 35 euros for a single purchase, or 119 euros for a pack of four AirTags. It's available from April 23, and unsurprisingly, Apple offers a wide range of accessories to highlight them. There is even a keychain for … more than 400 euros! Obviously, it is signed by Hermès.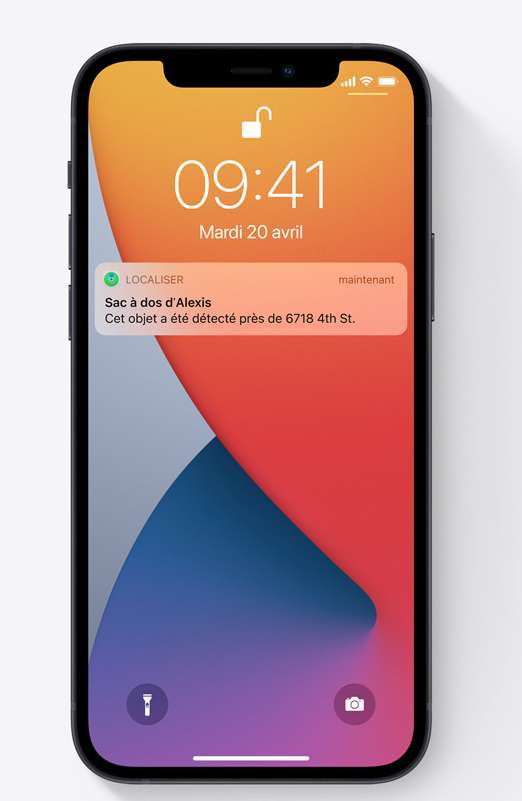 Soon in cars?
But the most interesting is the future of this technology. Indeed, according to  Cnet, the Ultra Wideband is today in the sights of car manufacturers, and more particularly of Audi, BMW and Ford. It is not a question of using this wireless technology to find your car in a parking lot, but rather of associating it with functions such as locking or unlocking the doors just by approaching or moving away from the vehicle. vehicle.
At home, the UWB could eventually allow you to turn on your computer when you approach it or close the door to your home when you leave. The possibilities are immense, and the advantage of this technology is that it is linked to its own ecosystem and that it only links two devices together. The connection is not permanent, and there is no confidential information circulating.
You can contact us to let us know if we are missing something on our page, I will appreciate it, I hope you like it.