Battlefield 2042, the official name of Battlefield 6, was revealed today in a supercharged trailer. The developers presented one of the most anticipated games of the year in the form of new features that make your mouth water. On the program: futuristic scenario, wingsuit, and a robot dog.
The developers had warned us, Battlefield 6 marks a return to all-out war. And Dice didn't lie to us. During today's trailer reveal, we got to witness a whole bunch of very crisp images and information. After months of waiting, Battlefield 6 gets its first official trailer and an official name: Battlefield 2042.
Over the past few months, the title has been the subject of numerous leaks. From the first revelations, the leakers announced that his scenario takes place in the near future. Information that is therefore accurate, since the story takes place several years after our present time. In this still unknown year of grace, the United States and Russia unearth the hatchet to confront each other in a merciless conflict, based on drones and military robots.
BATTLEFIELD 2042 INTEGRATES THE WINGSUIT AND GRAPPLING HOOK INTO ITS HIGH-POWERED FIGHTS
According to a leak that appeared before the trailer was released, the new Battlefield will consist of 7 maps. Among them, we find indeed the emblematic Wake Atoll, present in 7 opuses of the saga, from Battlefield 1942 to the youngest of the series, BattleField V. These maps will be shaken by large-scale weather events, such as hurricanes and tornadoes. They will also play a key role in the game's multiplayer mode. Multiplayer mode which, by the way, will be divided into 4 seasons in the first year, each accompanied by Battle Pass with an assigned specialist.
To navigate through inclement weather, the game sets aside the parachute to offer a more spectacular means of locomotion: the wingsuit. The more daring can thus get closer to a tornado to gain propulsion speed. However, we do not recommend heading straight for it. Another novelty on the displacement side, the game offers a grapple to be fixed on many surfaces. Finally, players will have a large choice of customizing their weapons, gadgets, and vehicles. Note that Dice also added a robot dog that looks suspiciously similar to those from Boston Dynamics.
The leak points to a Battlefield 2042 release on October 15, 2021, on PS5 Xbox Series S / X and PC, but also on PS4 and Xbox One. It will be available in 3 editions: Standard, Gold, and Ultimate. Until then, Dice will unveil a new gameplay-centric trailer on June 13th.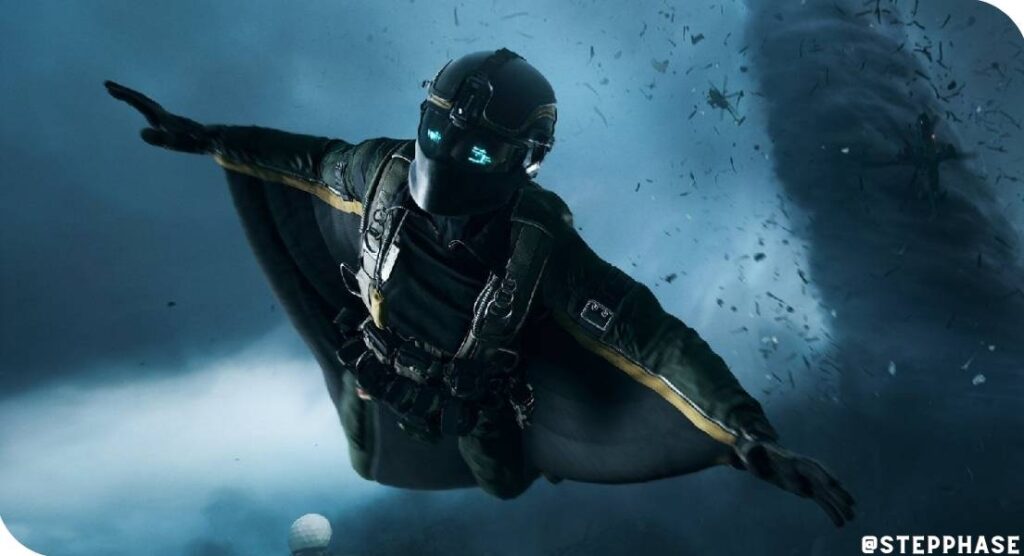 Have you all enjoyed the Post!! Friends, your suggestions are always welcomed. Feel free and drop the message and also comment on the comment section, don't hesitate to Contact us
Have a good day! See you all soon.
It may interest you