Diablo 2 Resurrected will have the right to a revised and corrected version. Blizzard wants to give you a facelift to its legendary hack and also, slash this year. Release date, platforms, price, we tell you everything there is to know about this new title.
Diablo 2 Resurrected is hands down to the most anticipated titles of the year. From the moment it was announced at Blizzcon in February, it sparked enthusiasm. It is true that the presentation video is very envious. It is the studio Vicarious Vision, which has already worked on the remake of Tony Hawks, which is at work here. This is not a remake, nor a simple graphic remaster. In reality, it sits a bit in between. It will be possible to enjoy the original experience, but with a serious technical upgrade. It seems a little vague, like that, but we explain everything to you in this file.
Blizzard does not intend to repeat the mistakes of the past, especially with the remaster of Warcraft 3 which had not really convinced fans. That's why Diablo 2 Resurrected will likely be more polished, which raises expectations even more. In addition, the first opinions of journalists who were able to play there are rave. Confidence is therefore essential.
Of course, new information could appear over time and we will modify this file accordingly. It is therefore required to evolve.
WHAT IS DIABLO 2?
In 1997, the Blizzard North studio released the first Diablo, a dark and gothic hack and slash that quickly enjoyed phenomenal popularity. The goal? Choose a hero and descend to the depths of the Catacombs of Tristram to face the terrible Diablo, the Lord of Terror.
Of course, it is Faced with such a success. Blizzard starts working on a sequel and soberly named Diablo 2. Also, it was released in 2000 and improved its first game in every way. The gameplay was enriched, the universe expanded, the environments varied, in short. , it is a total success. In 2001, the game will welcome an expansion: Lord of Destruction. Diablo 2 made an impression, so much so that it is considered the best hack and slash in history. Since then, Blizzard released Diablo 3 in 2012, then its Reaper of Souls expansion in 2014, but the latter has never been able to replace the second episode in the hearts of gamers.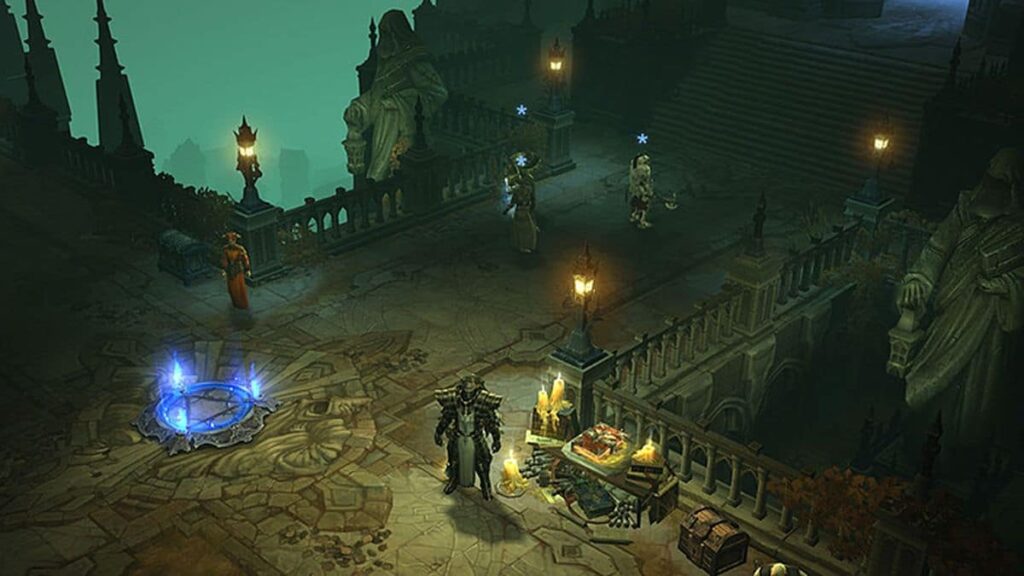 This is why the studio has decided to give it a second life with this Resurrected version. It will offer what made the success of the original title, but by starting from scratch the graphic part. We will see this more closely a little further.
WHEN IS DIABLO 2 RESURRECTED RELEASED?
Diablo 2 Resurrected is released on September 23, 2021. The date was formalized by Blizzard during E3 2021. An open beta (no waiting line or sponsorship, anyone can access it) will also be released in August, a few weeks before the game's release. The exact release date of this beta has not yet been communicated.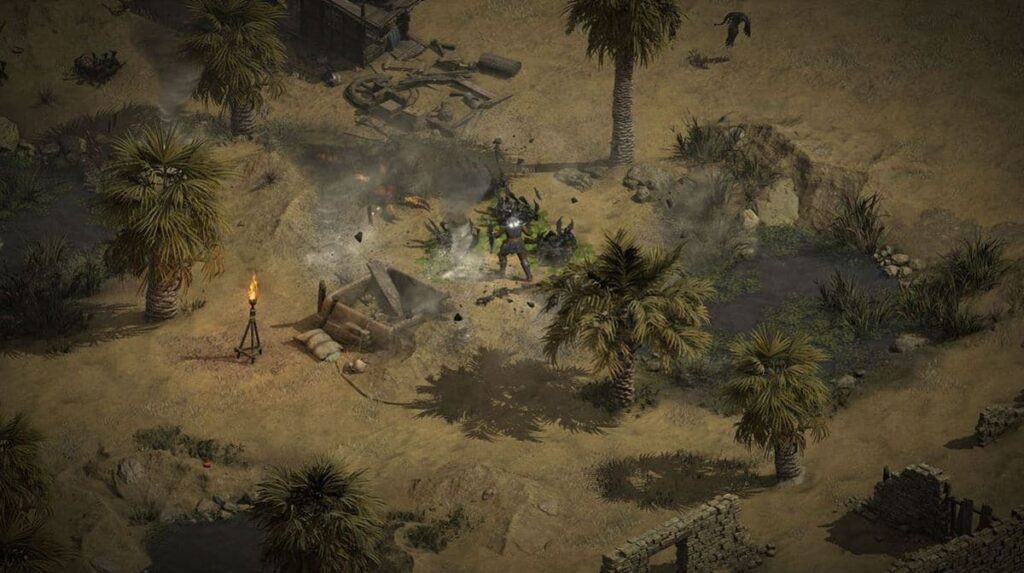 Blizzard has indeed launched its first technical alpha for handpicked players. In any case, this is the usual process. The bets are therefore open, but for our part, we see it coming out around the start of the school year.
ON WHICH PLATFORMS IS DIABLO 2 RESURRECTED RELEASED AND AT WHAT PRICE?
Diablo 2 Resurrected 2 will be released on pretty much all current platforms. It will be on PC, but also on consoles: Xbox One, Xbox Series X / S, PS4, and PS5. If you are the nomadic type, know that it will also be released on Nintendo Switch.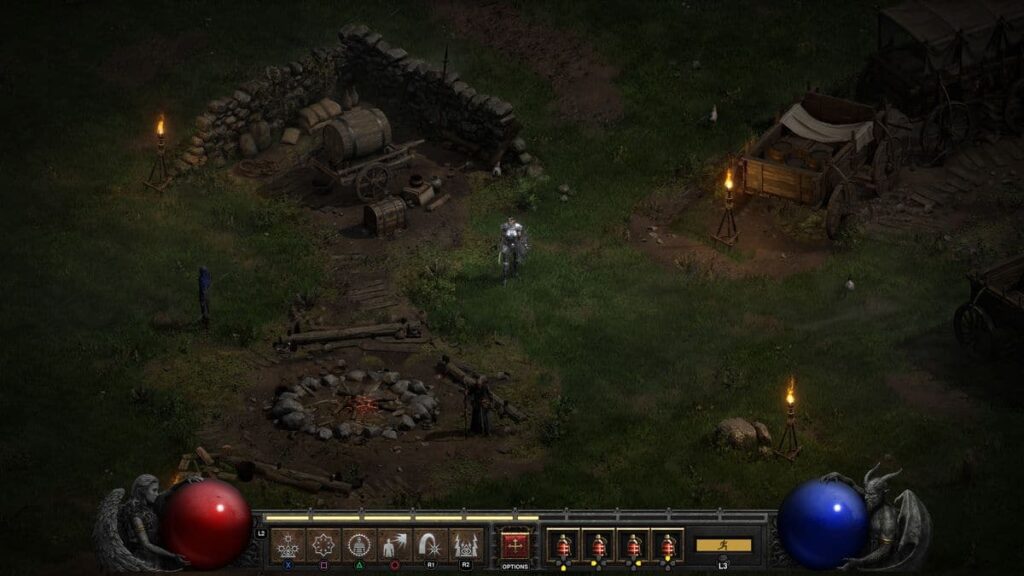 If the game is basically designed for the keyboard/mouse combo, the gameplay with the joystick is quite suitable, even more, enjoyable in certain respects. Diablo 3, for example, has been successfully released on consoles, Switch included! Very interestingly, the progress will be linked to your Blizzard account: you start a game on PC and you can resume it on Switch without a problem.
At the moment, we only have the price of the PC version: 39.99 euros, but it should not differ much on other platforms. A Prime Evil version also, includes Diablo 3 and all its content, which will also be marketed at 59.99 euros.
WHAT WILL BE THE CHANGES?
We were telling you earlier that Diablo 2 Resurrected was halfway between the remake and the remaster and it's time to explain why. You should know that this new version will be almost the same as the one released in 2000. The gameplay, still effective, hardly changes one iota. Almost, because very rare modifications have been made for more comfort, such as a larger bag or reworked menus.
However, the game has nothing to do with it graphically. In fact, Vicarious Visions started from scratch to offer us a redesigned visual aspect and a reinvention that wants to be faithful to the original title. Diablo 2 Resurrected is the old game you have known in a new setting. It will be possible to play in 4K and 144 FPS. And even on your 21: 9 screen on a PC. Isn't life beautiful?
Left Diablo 2, right Diablo 2 Resurrected
The studio had a good idea to let you switch from new graphics to old ones instantly with the touch of a button. This allows you to see the work accomplished and to see that apart from the visual, nothing has changed in the arrangement of the sets and in the atmosphere. Note that this new title will be so faithful to the original that it will even be possible to use its old backup to continue a character! Important clarification: Diablo 2 Resurrected will include the content of the base game as well as its Lord of Destruction expansion.
In short, a visual revolution, but a faithful game, this is the philosophy of Diablo 2 Resurrected.
WHAT FUTURE FOR THE DIABLO FRANCHISE?
Diablo will come back in force in the coming years. Indeed, Diablo 2 Resurrected is just one of three expected games set in the universe of Sanctuary.
Diablo Immortal: better known for having created a bad buzz during Blizzcon 2018 than for its video game qualities, Diablo Immortal is always well planned. This is a mobile game that will be placed chronologically between Diablo 2 and Diablo 3. Blizzard here wanted to transcribe the gameplay of the third part on our phones and bring it an MMORPG aspect. At the moment, Diablo Immortal does not have a specific release date, but Blizzard has indicated that it will be available during the year 2021.
Diablo 4: the fourth installment was presented with great fanfare at Blizzcon 2019 via a breathtaking video.
Since then, it has been discreet, even if we had the right to the presentation of a new character, the thief, during Blizzcon 2021, as well as some gameplay sequences. Diablo 4 wants to reconnect with the atmosphere of the second episode while wanting to be more modern in its gameplay. Thus, we will probably find the nervousness of the third part in the fights as well as the presence of an open world. As for the release date, Blizzard has announced that it is taking its time. It will not be marketed in 2021. In fact, it can come out in 2022.
That's all there is to know about Diablo 2 Resurrected for now. Of course, we will update this file if new information appears. Stay tuned!
We are here to hear from you
Of course, you can contact us to let us know if we are missing something on our stepphase.com page. I hope you like it and by the way, thank you for your visit.