Documents from Epic Games' lawsuit against Apple have leaked, revealing confidential information about the Fortnite game. The developer plans to include a basketball mini-game and sandbox mode.
Apple is currently being sued by Epic Games, which is challenging the 30% commission imposed on its Fortnite game in the App Store. The trial began on Monday, but documents have leaked online revealing a lot of confidential information. The most recent relate to the game Fortnite.
An internal presentation dated June 2020 and marked "highly confidential" refers to a mini-game in Fortnite as part of a partnership with the NBA. The document describes it as "a version of arcade basketball". The month of October 2020 is mentioned as a possible release date, but the launch has obviously been postponed. The presentation also shows the skin of player LeBron James as well as actor and wrestler The Rock (Dwayne Johnson).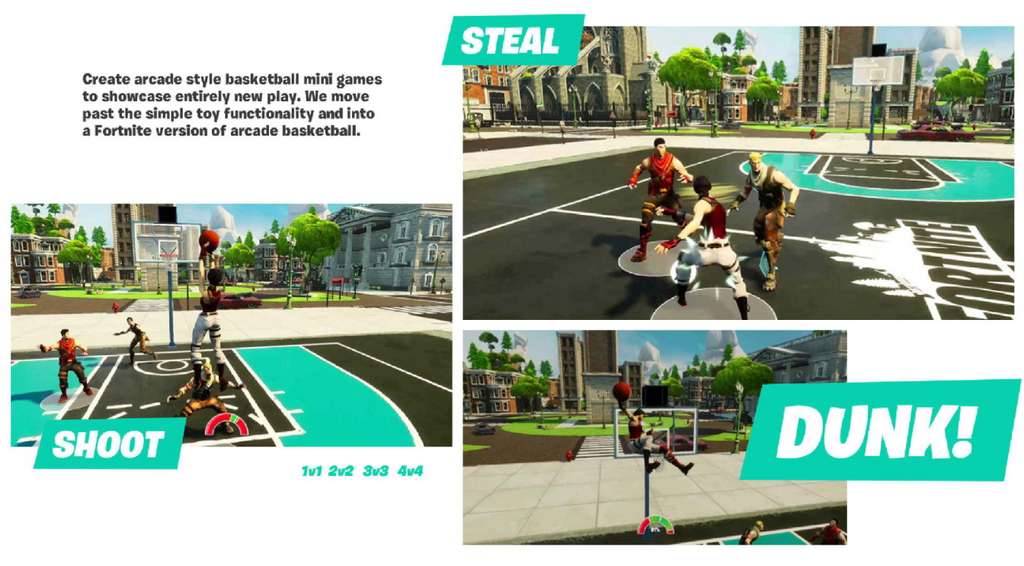 An open world included in the code
Another revelation is preparing a new mode with an open-world type of tray sand to replace the current combat laboratory. The code had already been spotted a week ago by data miner Hypex who posted screenshots on Twitter, and the new documents confirm this discovery. This could put Fortnite in competition with games like Minecraft, and ties in with what Tim Sweeney, the founding CEO of Epic Games, has of the game by describing it as a "metaverse".
Another document details how Epic Games spent more than $ 11 million in 2019 to offer games for free on its Epic Games Store platform in order to attract players. Other confidential information could still emerge, the number of published files being very important.
Have you all enjoyed the Q/A Fortnite Post!! Friends, your suggestions are always welcomed. Feel free and drop the message and also comment on the comment section, don't hesitate to Contact us
Have a good day! See you all soon.
It may interest you