The Clyde Spot. It was discovered by an amateur astronomer about a year ago. A new storm in Jupiter's atmosphere. The Juno mission today reveals that it has evolved in strange ways.
Last June, alerted by the observations of an astronomer amateur, teams of NASA had targeted a specific slice of the atmosphere of Jupiter at the 27 th near passage of the Juno probe above the giant planet, to capture the image of a very recently – and also very rapidly – formed a storm. The Clyde Spot, named after the man who first observed it with his telescope from South Africa.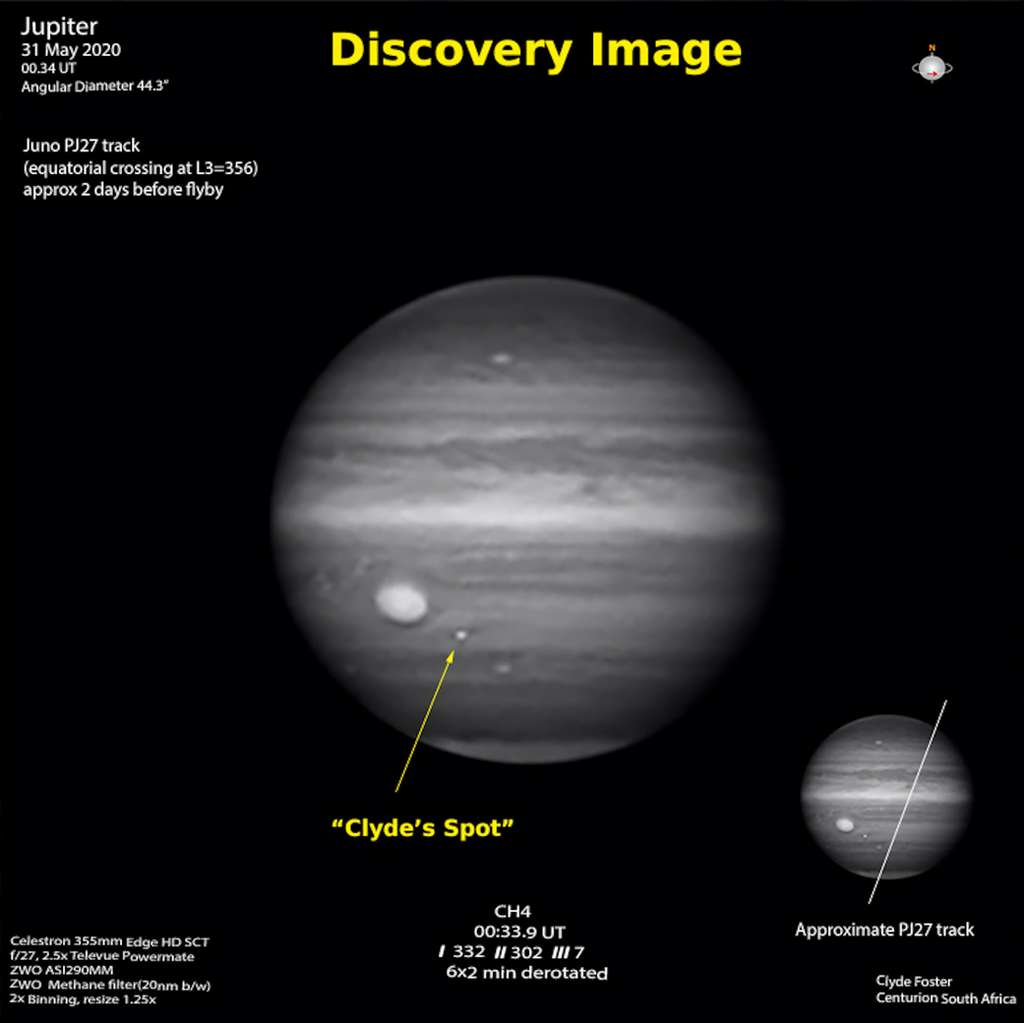 This characteristic corresponds to a plume of cloud material extending above the upper cloud layers of the Jovian atmosphere. These powerful convective storms sometimes erupt in this band of latitude that astronomers know as the southern temperate belt. They easily appear as bright spots. Juno had already observed another on February 7, 2018.
A more complex structure
On 15 April 2021, the Juno probe was in its 33 th flyover near Jupiter. And she recorded an astonishing evolution of the storm discovered almost a year earlier. It is now presented as an abstract painting in swirls.
Note that Jupiter's atmosphere is particularly dynamic. It is therefore not surprising, in itself, that some of its characteristics change rapidly. But the Clyde Spot amazes astronomers, first of all, because it has moved away from the Great Red Spot. Then, because today it shows a complex structure, twice as large in latitude and three times as large in longitude as the storm initially observed. Finally, because the Clyde Spot finally seems to have the potential to persist for a long period of time.
Have you all enjoyed the News of the Clyde Spot Post!! Friends, your suggestions are always welcomed. Feel free and drop the message and also comment on the comment section, don't hesitate to Contact us
Have a good day! See you all soon.
It may interest you