Who doesn't use Instagram these days? Everyone does. Nowadays the use of Instagram on Online Internet is increasing.
Everyone uses the instagram app in mobile. Put Photo, Image, Video on it. Enjoyed by uploading. You can also chat with friends. Likes, Comments are done on Photos.
Only Photo and Video can be shared in this Instagram. The videos are uploaded till 60 Second only. Like WhatsApp Status is 30 seconds.
And in the coming future, Instagram can do more or less. Currently the maximum video size limit on Instagram is 60 seconds (1 minute).
But have you ever thought that you can earn money from Instagram? Yes … heard it right. You can create a nice post on your account and share it on Instagram.
When there is more user engagement in it and your followers will increase, then you can earn money by selling your account or by selling some of your posts or stories. I think this is very easy to do.
You must be thinking, for this, you need very heavy and high quality gadget, expensive camera you know ..! No dear, you can do this work from your smartphone too.
Don't worry, today I will tell you how you can edit your photos and how you can Earn money. So friends, I will show you how and what to do…
You don't need a website. Don't need to sell any product and also don't need to create videos. You can do this from any country. You can Earn money online from Instagram and mobile phones only.
It is not so easy on Instagram as explained in the introduction that you just need to do some work by posting. But I believe that in this article today, I will tell you that you have one of the easiest ways that anyone can do it.
How to Earn Money from instagram?
I think everyone has an Instagram account. If not, you can easily go to Instagram.com. This one is free and very easy. To increase the number of followers in your account, keep a good engagement with your post in your account. And then you can just sponsor other people like make sponsored posts. Posts as sponsored images on your profile.
So in this case, You just post an image and you earn money, you post a video and you earn money. The simple first step here in this strategy is to build a good Instagram profile.
Now, you will think on which niche to post. You can post on any niche. For that I will tell you such free images from where you can download and edit them. After being edited, you can post that picture.
Like this is an Instagram verified account. There are 2 million followers on this account. Let's take a post of this. And you can see how many likes are there on one post of this account.
I want to show you how to make these posts in a minute now ….
What are you going to do? Go to canva.com. This is totally free, you don't need special subscription here, everything is free.
Now, I will tell you step by step how to edit.
Steps
Firstly, go to Create a design and then click on instagram post. It will give you the optimal instagram size, best size for instagram post.
What you are going to do here, simply go to photos and choose a free photo or if you have saved a picture, you can go to uploads. Now that I have saved a picture, I will open it by going to uploads.
Note : I have taken another sample image here. The image mentioned in the post is not the same, you can take any similar image.
Set your image which is showing on white space. For that click on picture and do right click. The whole options will shown there. you have to click on Set Image as Background.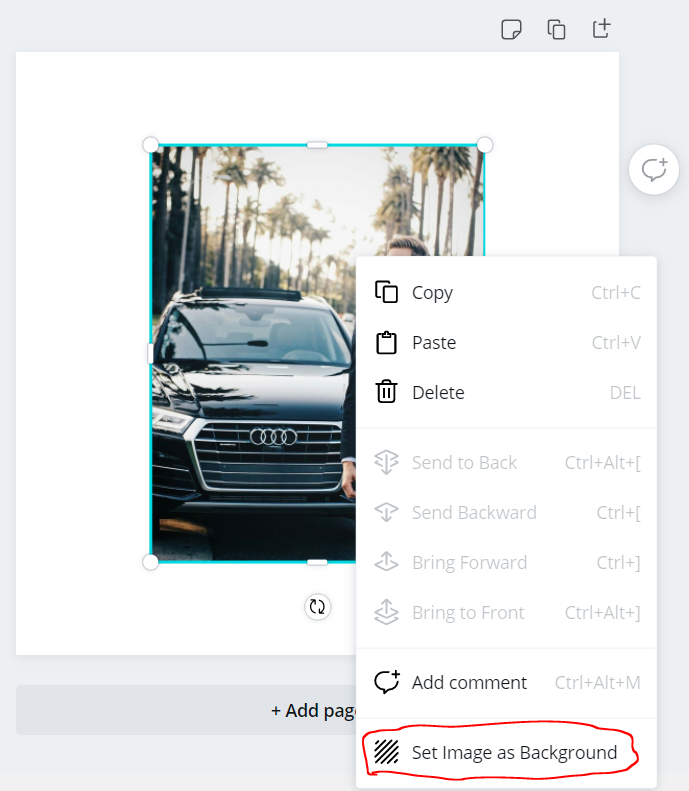 So add the background so simply on just one click.
Now you will think that you will get the quotes written from where. You do not have to think for that nor do you have to do much research. I will give you a free website. You can get hundreds even thousands of free quotes there.
Here you can find lot of quotes. You can just copy and paste. Brainyquote provides free images with quote too. But i think you should use canva, because canva is more professional.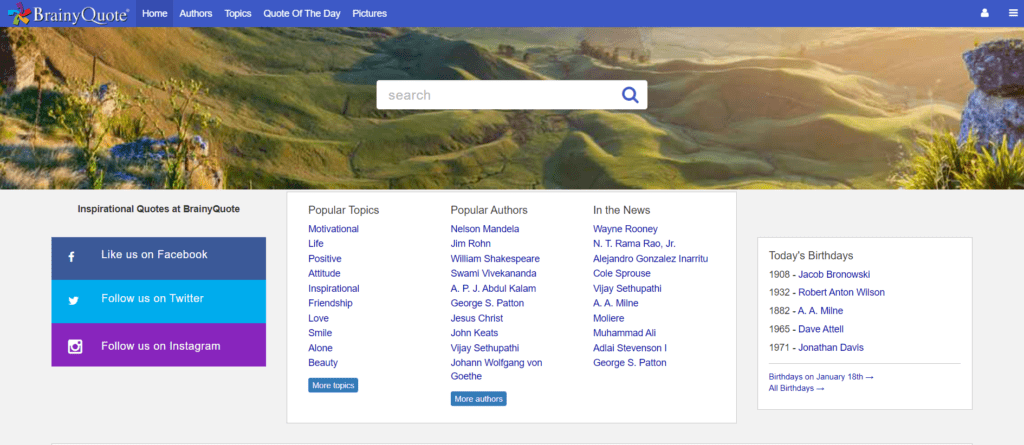 So copy the quote which you like from that site. Just do ctrl+c and ctrl+v. Go there to canva and paste it. Then set that sentence. Set the font-size, font-color or whatever you want to edit for edit text.
ps. Don't judge my editing. I am like you too I am not a professional.
After editing do not forget to download your design. After completing download process, you can ready to share your design.
You have to share at least 4 to 5 pictures per day on your profile to get some engagement/ high engagement rate. So, later on if you want to post sponsor photo the price will be get higher and you can earn more money if you have higher engagement on your profile.
So you have learn how can you post a high engagement post on your profile using canva. Additionally, you can do more edits like animation videos or photos in your post. It is depends on your creativity.
Canva contains too much functionalities for you. Do whatever you want, But the thing is, you have to upload 4 to 5 photos daily on your profile for good engagement.
Now the question is How to grow your instagram?
How to grow your instagram?
So there are Two main rules to grow your instagram profile. Two main rules just keep in mind.
Post on a daily basis and add a appropriate hashtags. While posting something they will give you some relevant hashtags. When a hashtag is used in more posts, the more difficult it will be to rank your post.
So i have some alternative solution here for hashtags. That will give you big number of hashtags with posts value. You can choose best and easy hashtag for your profile to rank.
Free Hashtag Tool : https://h-educate.com/free-instagram-hashtag-tool/
You have to download this tool in your system.
After Download process, you will get zip file. Extract it in your device, You will get such interface on your system.
You can see one box there. You can find keyword there easily in some seconds. Choose most low ranked number from that tool.
I want to tell you that do whatever you want for creation of particular profile. But i suggest you to Be adamant on any one niche. So whenever You will sponsor your post it will be on specific topic or targeted audience.
Now the Last question is, How You can find sponsor..?
Find Your Sponsorship
Before this, I would like to tell you one thing, please do not move. Stick to a profile and develop it. Pay attention to the engagement of that profile. And note how you will be able to post according to the love of the specific niche of the people.
Just keep your content correct and unique. Do not copy-paste the entire content of anyone. Remember just be unique.
Now how can you find someone that really interested in your profile.
You can contact people that if they are interesting in your content or not? You have to research that. Who can sponsor your profile or post or it can be story by searching on your instagram.
You can simply go to this site where people find influencer.
Here the site : https://www.socialbakers.com/
The sponsorship is last step. Stop worrying for promotions/sponsorship, adds and all from now. For now just keep in mind how you can grow your account or how you can build engagement. Do focus on how you can grow your followers. And you will be seen how you will be successful in future.
HashtagTool Credit : H-Educate
I hope this article may help you a lot. If you have any queries regarding this idea of instagram earning method please tell us by commenting. Thank you…!