What should be a modern high-quality best smart watches? Beautiful? Convenient? Functional? What about paying for purchases using NFC?
We have chosen for our readers a few cool smart watches. And that are suitable for the most demanding audience and for those who have long been sore from Mi Bands.
We will also ignore two other popular brands that do not need an introduction anyway. You probably already guessed yourself that we are talking about Apple and Samsung.
Amazon offers a good balance of price and features and is easy to order on Amazon.
Xiaomi Mi Smart Watches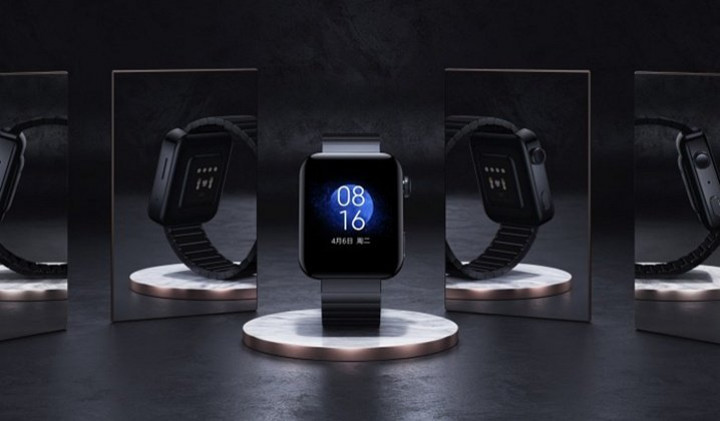 No matter how much we wanted to ignore this already famous brand, without these smart watches this collection would be incomplete.
The Xiaomi Mi Watch is gaining attention primarily through its use of Google's Wear OS. While the vast majority of its products run on a proprietary system.
Here, the user will also be greeted by a unique shell. But when there is a good old Android phone under it, there is always an opportunity to install additional applications, which is important.
Outwardly, the watch is very similar to the notorious Apple Watch. It will attract someone, scare someone away. One way or another, do not judge watches by their appearance, because they have a lot of interesting things inside.
The display technology is based on a super AMOLED matrix with a diagonal of 1.78 inches and a resolution of 368×448.
Mi Watch is based on the current Snapdragon Wear 3100 chip. It has NFC and GPS modules, and boasts a full set of necessary functions. Such as displaying notifications, weather forecasts, monitoring sleep, heart rate, and much more.
Buy Now on Amazon India | Buy Now on Amazon Global |
Oppo Watch
Pay attention to this point when buying a watch. Because, This watch comes with Wear OS and a Snapdragon 3100 processor, While the Snapdragon 2500 modification and a proprietary Color OS are used,
In both cases, the main chip complements the Apollo 3 coprocessor, which operates in standby mode and for simple tasks. This solution helped to extend the battery life of the watch.
The watch is available in two diagonals 1.6 and 1.9 inches. Regardless of the selected size, the watch uses a super AMOLED matrix with automatic brightness control. Outwardly, it is a discreet rectangle in a metal case, again, very similar to the apple clock itself.
In terms of functionality, everything is roughly familiar and close to competitors: notifications, weather, smartphone search, heart rate sensor, and others.
TicWatch Pro 2020
A very solid watch that you definitely need to pay attention to. First of all, because they work on Wear OS from Google, which means you will get access to the branded store of applications and watchfaces, the choice of which is huge.
Of the useful modules, there is NFC and GPS. The first is suitable for contactless payment, and the second is convenient for jogging when you don't want to take your smartphone with you. In addition, any activity is read more correctly with GPS.
Outwardly, this is a stylish, brutal heavy watch, designed more for a male audience. Military standard protection matches appearance.
The screen deserves special attention, which combines two technologies at once: black and white energy-efficient LCD and a bright. But much more voracious super AMOLED. Depending on your needs and preferences, You can use either one or another technology. Using this combination, you can extend the battery life of the smart watches to one month on a single charge.
Disadvantages? Yes, you can't do without them. The TicWatch Pro is based on the already old Snapdragon 2100 platform so they can be brooding at times.
Buy Now on Amazon India | Buy Now on Amazon Global
Honor Magic Watch 2 / Huawei Watch GT 2 Smart Watches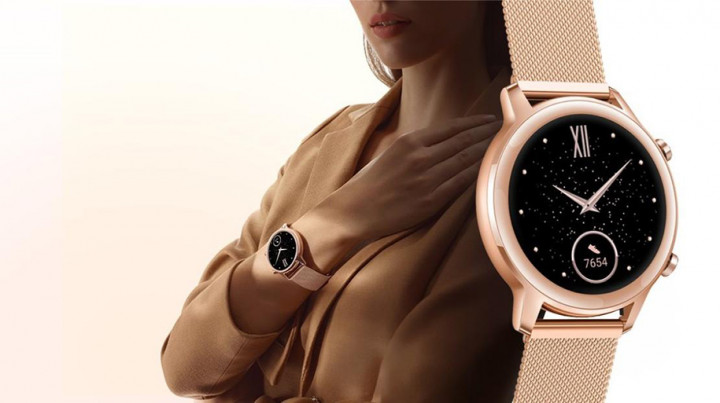 Cool stylish watch in a round case. The screen is bright and juicy super AMOLED with a resolution of 454×454 pixels and a diagonal of 1.39 inches.
What can this smart watches do? Yes, everything that is due to their status: tracking your workouts, sleep, breathing control, heart rate, blood oxygen saturation and more. There are notifications display, weather forecast, smartphone search, customizable watch faces. The operating system is its own, so you can only use what is already installed.
The smart watches are presented on the market in two sizes: 46 and 42 mm, the differences between them are insignificant. Of the really important – the presence of a speaker in the older version, that is, an incoming call can not only be answered but also received and talked with the clock.
As you can see, the title contains two models of smart watches at once. We did it deliberately. Because their filling and functionality are almost identical, despite belonging to different brands.
Buy Now on Amazon India | Buy Now on Amazon Global
Haylou SOLAR LS05 Smart Watches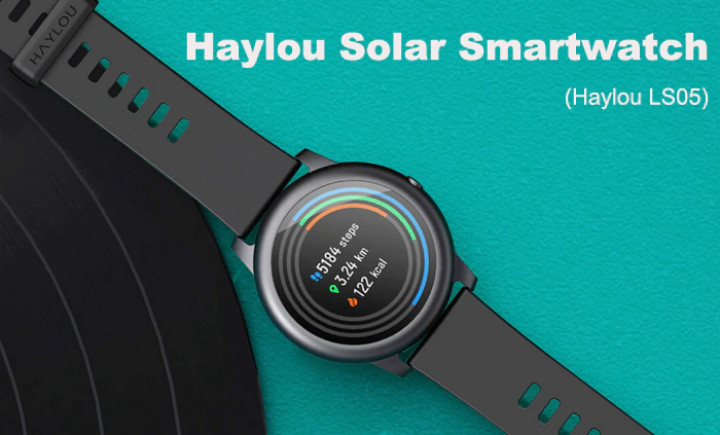 Perhaps the cheapest device in our selection. It is suitable for those who, first of all, need a beautiful appearance. But functionality fades into the background and do not want to overpay for it. It's really hard to find fault with the appearance of the smart watches : the stylish round screen enclosed in a metal case. And a discreet silicone strap make them visually pleasing and versatile in terms of style.
Again, on Amazon, you can easily choose the desired strap for them, although the fastening here is not standard. The dimensions of the device are small, which will allow owners of even narrow wrists to wear them.
There is protection against dust and moisture according to the IP68 standard, a screen diagonal of 1.28 inches, a resolution of 240×240 pixels. An IPS matrix is quite bright, even in sunlight. But auto-adjustment is not provided.
Functionally, there are sleep tracking, heart rate monitor, several training modes, music control, weather, breath control and other options typical of modern fitness bracelets.
The watch runs its own operating system, so there is no question of installing any third-party applications and watch faces at all. The autonomy of the watch is at its best: two to three weeks of active use, or even more, up to a month.
Naturally, at such a low cost, there were some compromises: for example, the watch has only an English interface, fortunately, notifications with Cyrillic letters are recognized. There is no NFC module, and menu navigation is specific and not always convenient.
Amazfit GTR Smart Watches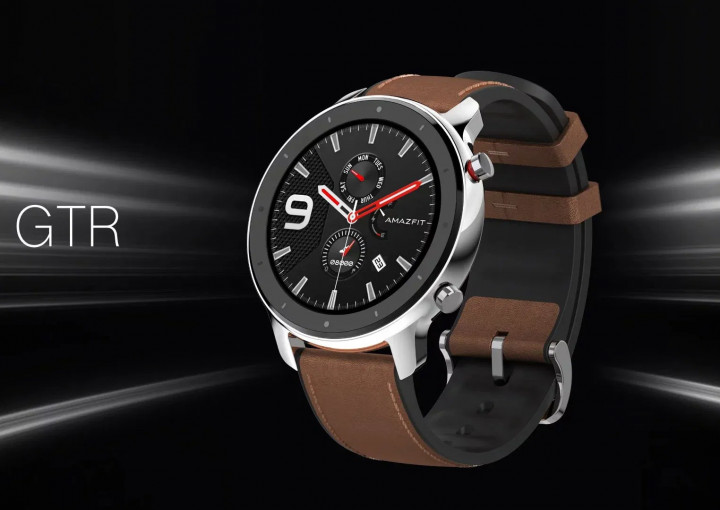 There are many interesting options in the Amazfit family of gadgets, so it was extremely difficult to choose one.
The GTR model received a nice round case, the straps are removable, with a standard fastening, protection from water (5 ATM) is provided. Depending on the diagonal you are interested in (there are two of them to choose from 42 and 47 mm), the appearance of the gadget will also differ significantly.
The older model turned out to be brutal and stylish, the younger one has a more restrained design, and it designed more for a female audience and . Autonomy will greatly depend on your usage scenarios, up to a maximum of 24 days.
But the watch cannot boast of having an operating system from Google, it uses its own development.
In fact, these are quite simple and not the most expensive smart watches in our selection. They look good, are good for everyday tasks, and do a great job of fitness functions.
Buy Now on Amazon India | Buy Now on Amazon Global
Apple Watch Series 6: https://stepphase.com/apple-watch-series-6-blood-oxygen-ecg/
This concludes. Our selection includes the most interesting best smart watches for the second half of 2020. Some of them attract attention for their wide functionality, others for their cool appearance or cheapness.
There are other, no less interesting options, so if this topic is interesting to readers, we will come back to it again. And in general, how much, in your opinion, does a modern person need a smartwatch? Are they an indicator of status, increase comfort in everyday life, or maybe they are not needed at all? You can discuss this topic in the comments.
We are here to hear from you
After all, you can contact us to let us know if we are missing something on our page. I hope you like and thank you for your visit