Have you ever been curious about creating your own email account? Every day, thousands of emails are sent all around the world, and many web services can't be used without an email account. You should be able to quickly create your very own email account by following the steps in this article.
Steps to create a new Email Account
Search on Google for a new Gmail account, you'll find a site named Google account. Click on that.
You'll see the interface as I mentioned above. Click on Create New Account.
2. Fill in all required fields
In this step, fill all the details and click on next.
Fill in all the details mentioned above in the picture. Enter a secure password (at least eight characters long, including upper- and lowercase letters, numbers, and special characters). Enter a cell phone number or email address for password recovery. Follow all the instructions on the page, filling out all the needed details.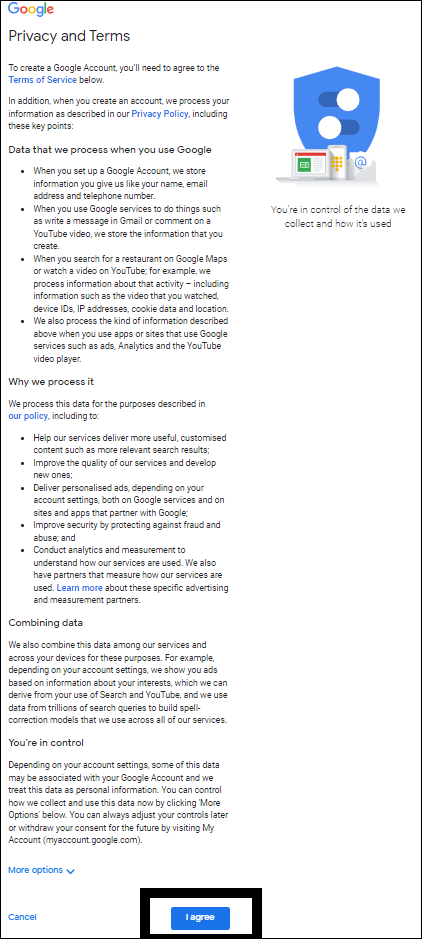 Click on Privacy and terms. Don't worry the information will secure hence it isgoogle account.
Related: How to block spam emails in gmail with simple tricks
And here we go!! you're ready to go for email account.
On the interface click on gmail as mentioned above.
Final Result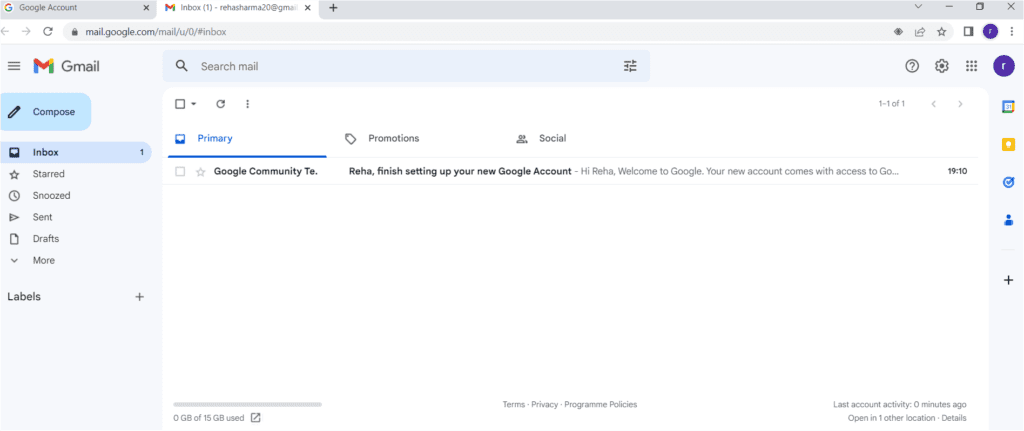 Here we go your new email account is ready to go! It's easy and you can create new email acount within minutes.
Bonus
Now you can ready to send emails through compose. Add required details like to whom you wanna send mail, subject and the main message and you can send the mail to anyone anywhere and anytime.
Congratulations! You have now created an email address. Continue on to import your contacts, message with friends, or write emails, plus much more. So here easiest steps to create email account within minuts. You can comment below if you found this information helpful and ask if you have any queries. Thanks for reading!